Archaeozoological-ethnographical research in West Greenland
PD Dr. Kerstin Pasda
Considerable changes have taken place in the lives, hunting, and settlement systems of the Inuit of central West Greenland between the mid 20th century and today. This project offers a unique opportunity to collect information on the hunting and settlement systems in the inland before the knowledge is lost.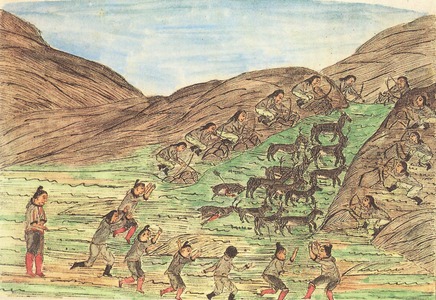 Jens Kreutzmann, original in the Greenland National Museum and Archives, 2011
Only a few written records exist about the summer reindeer hunting and life of the Inuit in the inland of central West Greenland as the knowledge was passed on orally. These oral traditions go back to the pre-colonial period. Interviews with the few surviving people who went as children and young adults into the country for reindeer hunting up to the 1950s link the present to the past. These are combined with archaeological investigations of sub-recent and modern structures in the summer camp of Angujaartorfik in central West Greenland - with special emphasis archaeozoological questions.
The preliminary field work in 2009 and 2010, which was carried out with the international co-operation of scientists from Denmark (SILA - The Greenland Research Centre, National Museum Copenhagen), and Greenland (Sisimiut Museum and Maniitsoq Museum), was supported by the ArchaeoBioCenter. The research of the next years is being supported by the German Science foundation.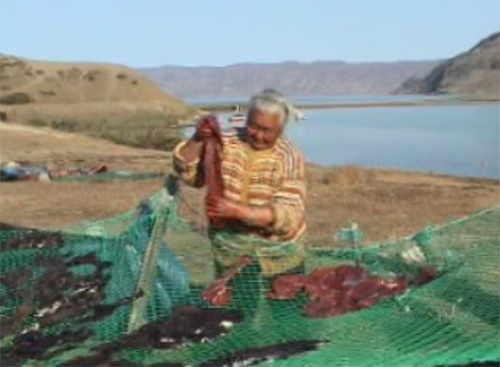 Agnethe Rosing, Angujaartorfik 2003